It's been a year for climate-related disasters – from the Canadian wildfires to the horrendous floods in Libya. In the US alone: "So far, the total cost of disasters in 2023 is more than $57.6bn, according to Noaa. The record figure does not include major disasters such Tropical Storm Hilary last month, as the cost of damage is still being totaled." Yikes.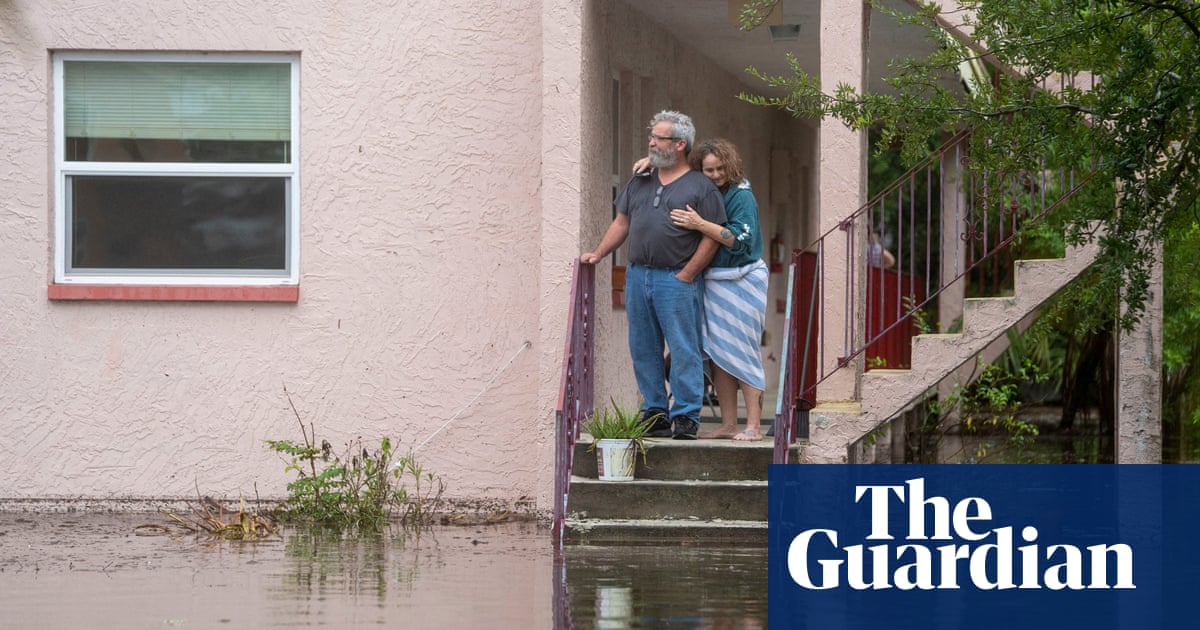 Amidst the great deal of heartbreaking climate news, I saw this image. I thought it captured something about gamers and their determination in the face of natural disasters. All love to this guy, I hope he's smashing it in FIFA.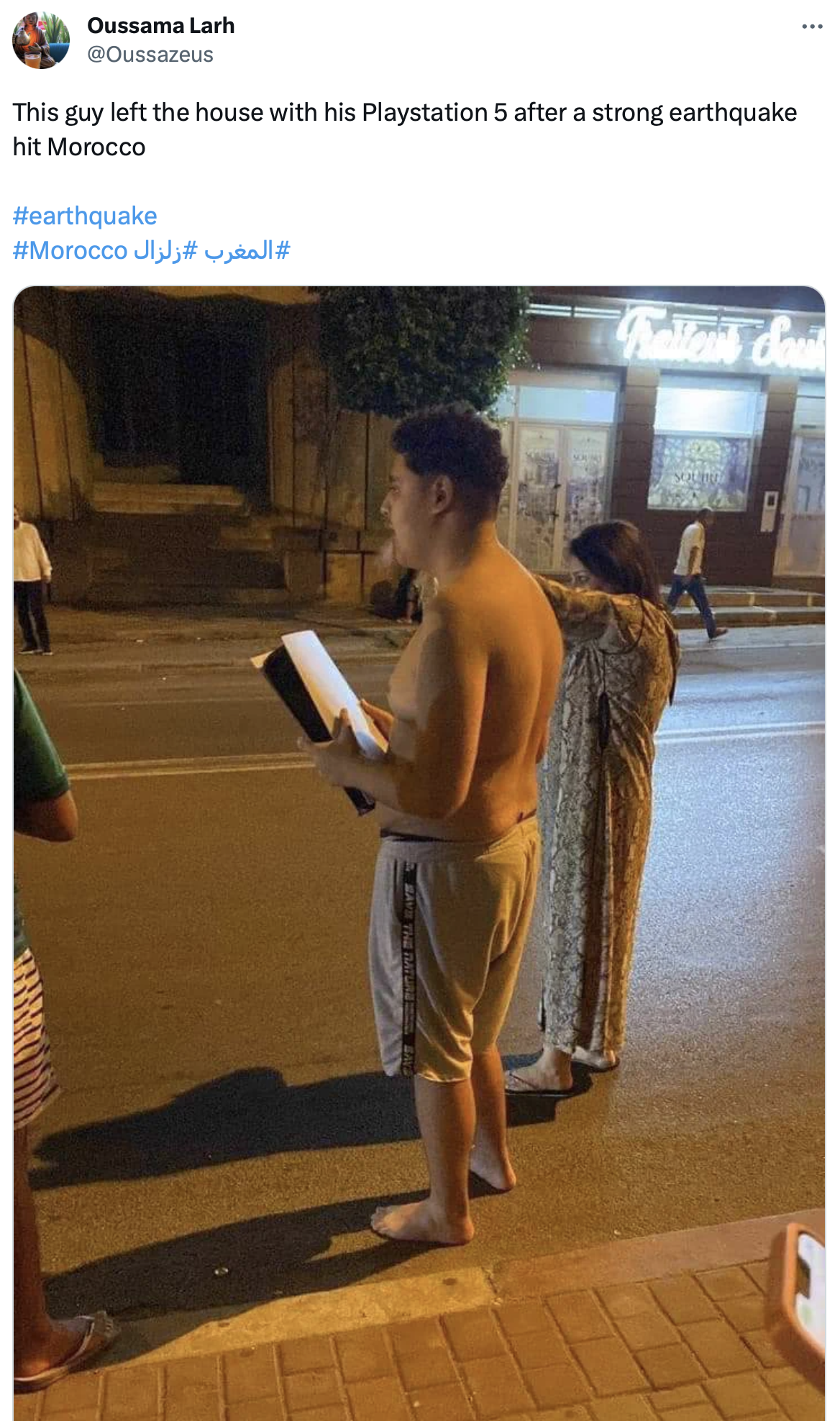 A French consortium is releasing a new enviro impact calculator next month
The timing of this one, from a French national consortium of a bunch of different orgs, is pretty neat – it's probably going to be around about when the report that I mentioned I've been working on with Die Gute Fabrik gets released. Momentum is building!
Rumour: a lower-power Xbox One X might be coming
That is, according to these leaked slides allegedly sourced from new Microsoft/Activision Blizzard acquisition documents. There's also a more sustainable controller design? Neat if true.
Cali gets the USA's most "sweeping emissions disclosure rules"
The bill would require the California Air Resources Board to adopt regulations by 2025 mandating public and private companies with more than $1 billion in annual revenues to begin publicly disclosing their emissions across three "scopes" in 2026. Scope three emissions reporting would start in 2027.
I can think of at least one large game company with over $1bn revenue that isn't yet disclosing their emissions that this is going to impact. They're on the clock now, 2027 is going to be here sooner than you think.
👀 Keep your eyes peeled for the net zero snapshot (coming next week!) for the details on who this is. Don't forget to register for our launch event in Melbourne on Saturday Sept 30th: it's completely free, but does require registration, and there's limited spots. Register early if you're planning on coming along.
You can also add a copy of my book Digital Games After Climate Change to your ticket (for less than you'll find it anywhere else) if you've been hanging out for a physical cope, and I'll even sign it.
New Deloitte digital consumer trends survey has games adjacent findings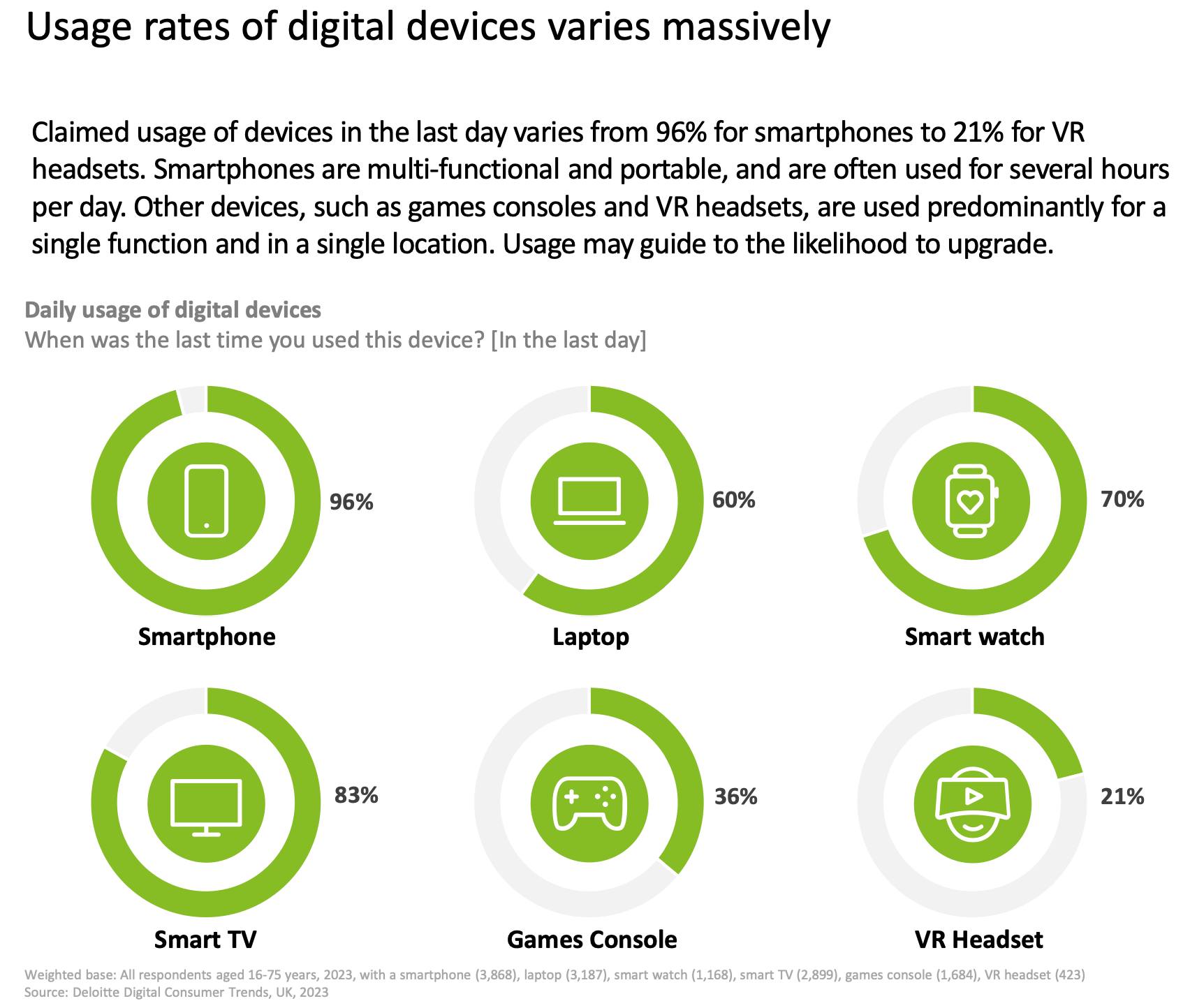 Buuuuut sustainability issues are dead last in terms of influencing future phone purchases: