It's been a couple weeks since a links post, so I've stored up way, way too much. Strap in for some of the latest climate and energy news relevant to the games industry.
Why we do what we do
SBTi will start naming and shaming companies that fail to hit their targets
Another voice for a power cap on consoles
Blogger Stephen Richard's echoes my own call for the EU's energy efficient games consoles initiative to consider a power cap for the use-phase of consoles, and sums up many of the reasons for it. The number he picks is a bit arbitrary, but it is telling that this is not going to remain a fringe proposal for very long.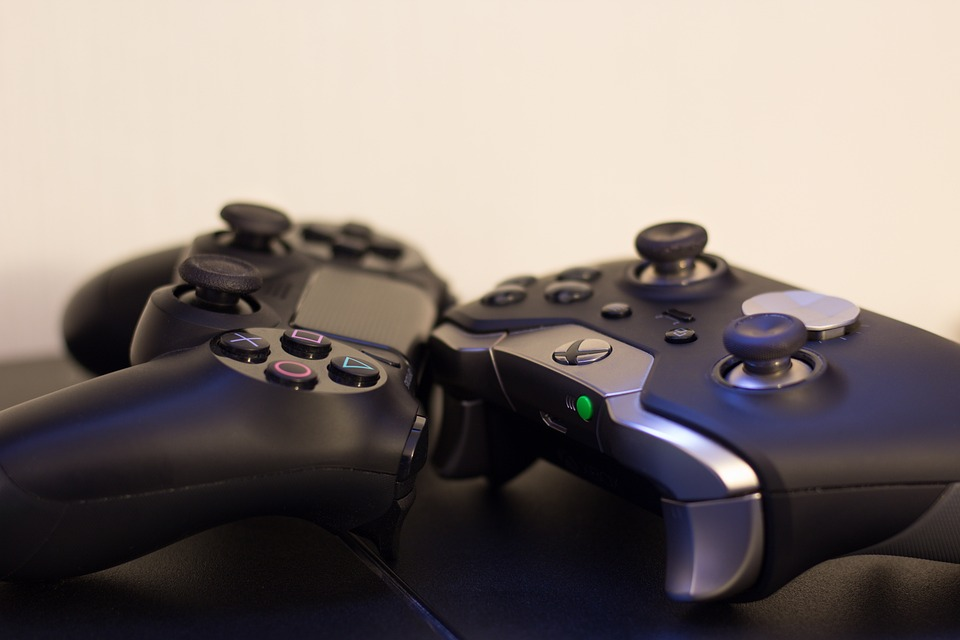 Carbon Market Watch is the hero we need, but probably don't deserve
Two incredible pieces of research to dig into. The first on the extent of greenwashing and the use of "offsets" in the net zero plans of major corporations: the newly published Corporate Climate Responsibility Monitor is tough and sober reading:
Not a single of the 24 corporations' climate plans received a 'high integrity' score in this year's CCRM (see table). And, like last year, only one company, Danish shipping giant Maersk, got a 'reasonable integrity' ranking. Apple, ArcelorMittal, Google, H&M Group, Holcim, Microsoft, Stellantis and Thyssenkrupp all managed to bag a 'moderate integrity' score, while the remaining 15 corporations ranged between low and very low. While net-zero pledges give the superficial impression that emissions will plummet to nil or close to nil, deep digging throws up a very different reality. In the vital medium term, when the world needs to almost halve its carbon footprint if we are to keep temperature rises within the relatively safe 1.5°C, the 22 assessed corporations that have a 2030 target commit to delivering a median reduction of a paltry 15% in their real emissions by 2030.

Despite the role voluntary carbon markets are meant to play in financing climate action, the exact amount of money reaching climate projects and local communities is shrouded in mystery, while nine out of 10 intermediaries do not disclose their fees or profit margins, a new study commissioned by Carbon Market Watch reveals.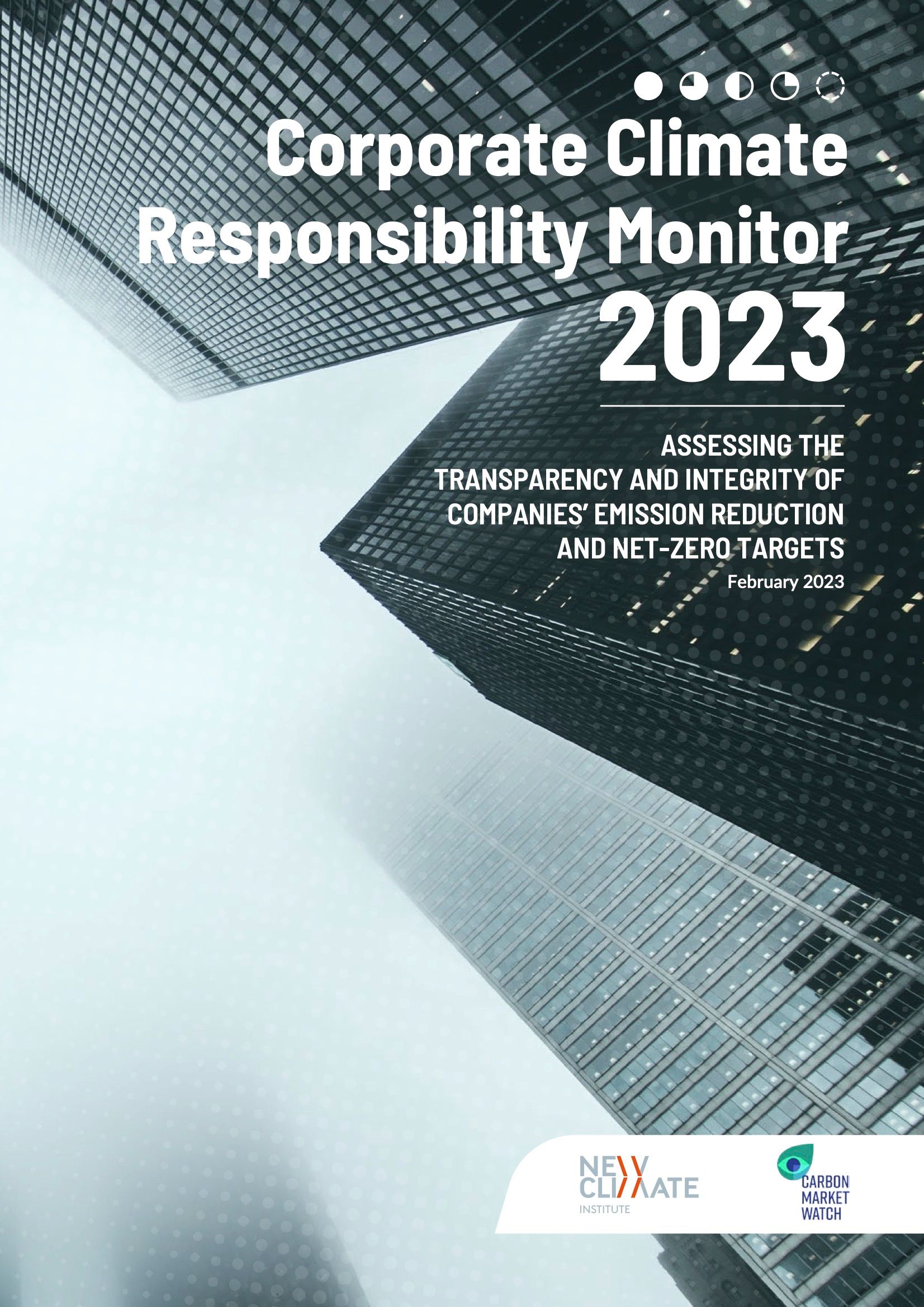 The second is equally dismaying, and is about the degree in which intermediaries and ticket-clippers have inserted themselves into the carbon trading market. Getting rich off of green goodwill? Pretty shocking.,
THREE pieces on large scale computing emissions
The scale of computing involved in large language models and other AI type modern marvels is truly staggering (I've linked to estimates of the scale of it before I think?). But what about the emissions cost from all that energy?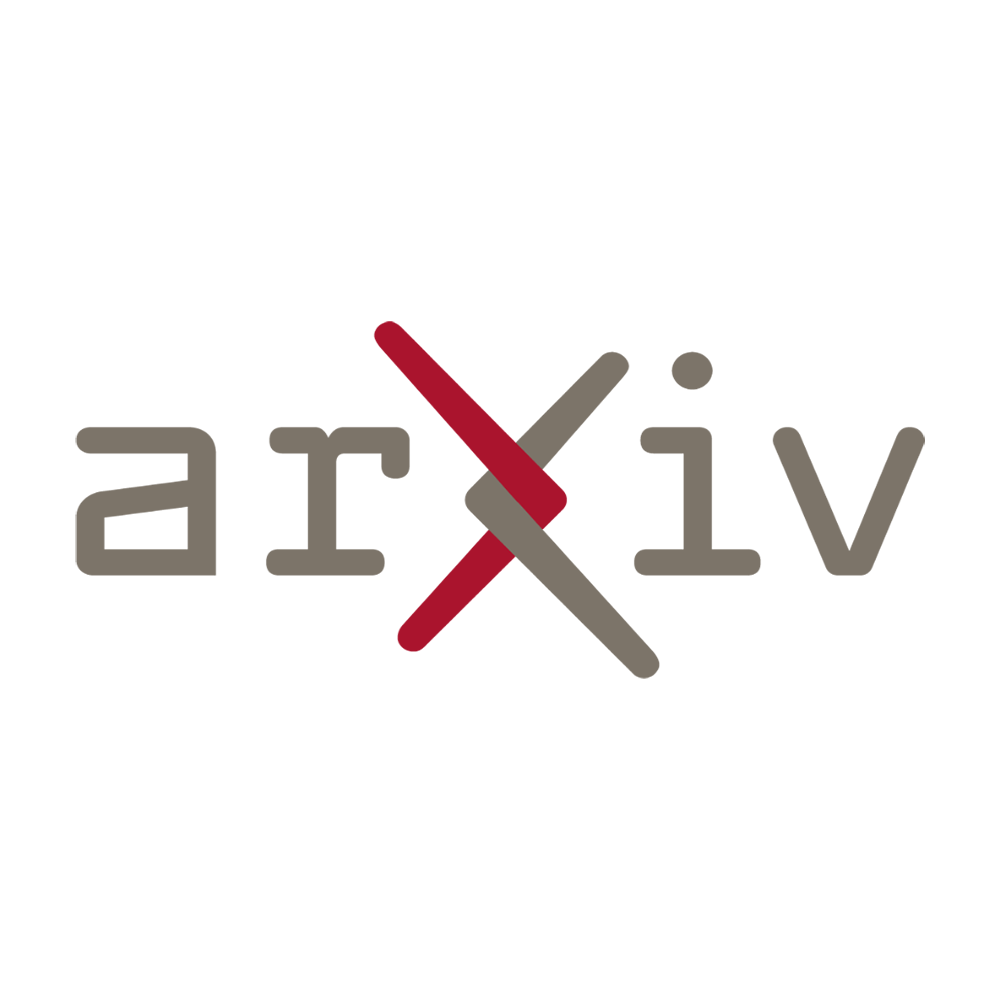 The Global Partnership on Artificial Intelligence also released a report on "Climate Change and AI: Recommendations for Government Action". Here's the summary graphic of their recommendations: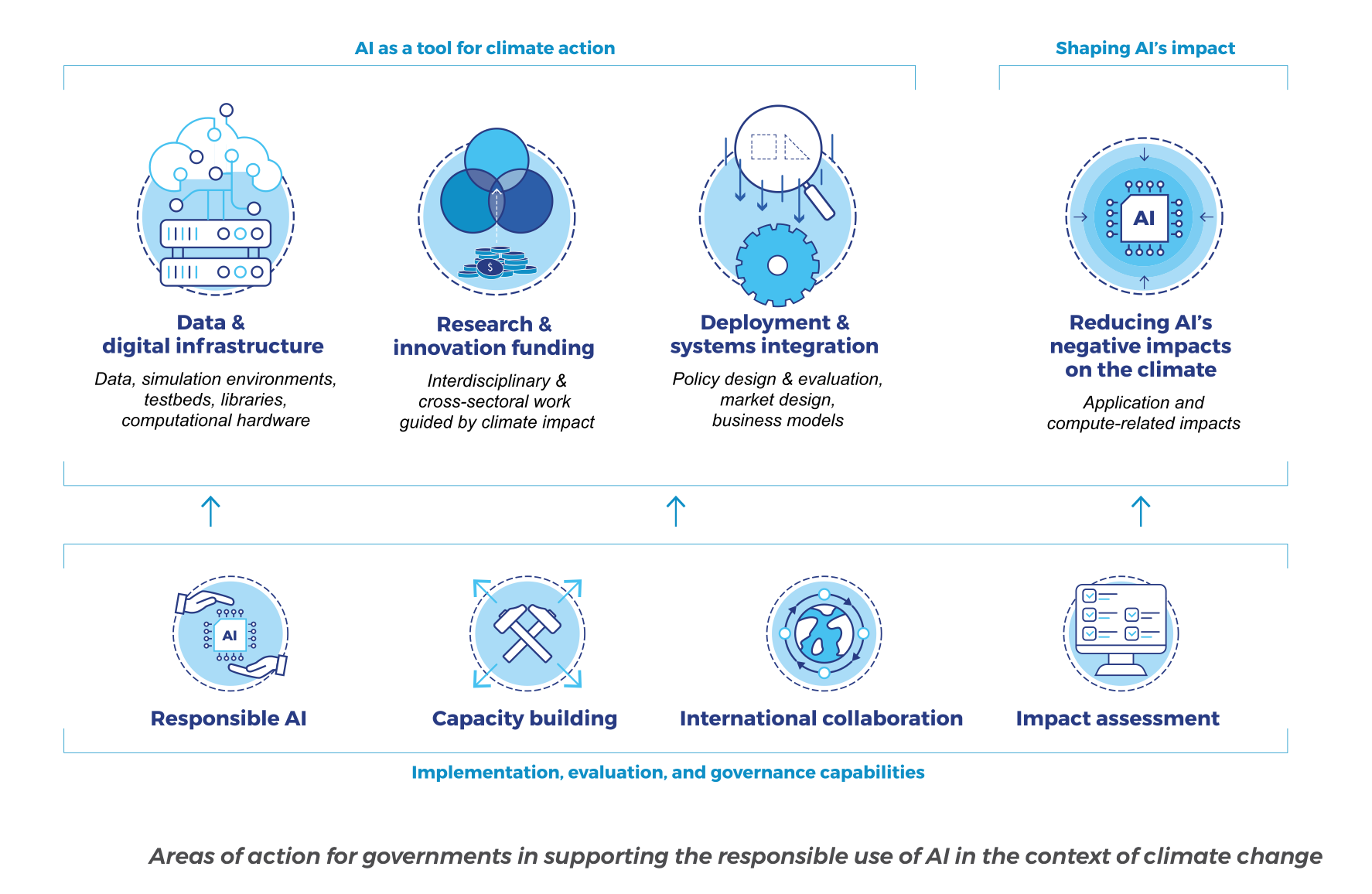 And lastly, a publication on LCA implications: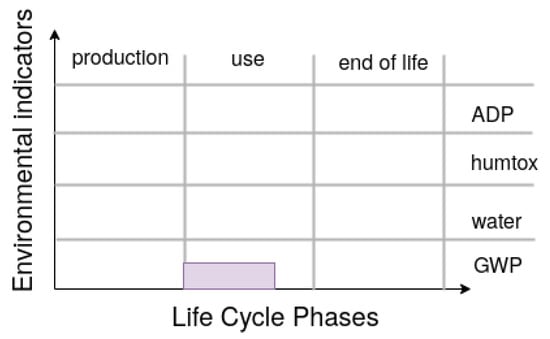 Netflix recently released a video on its progress phasing out fossil fuels from film & TV production
Been looking at what the big N has been doing for some work I've been doing, though they come in for a bit of a shellacking in the carbon market watch report above. Still, they are pioneering some interesting approaches to production emissions, and face a much different (and arguably much harder) set of challenges than the games industry.
Does the world need a Green finance ratings agency? Moody's for green power projects?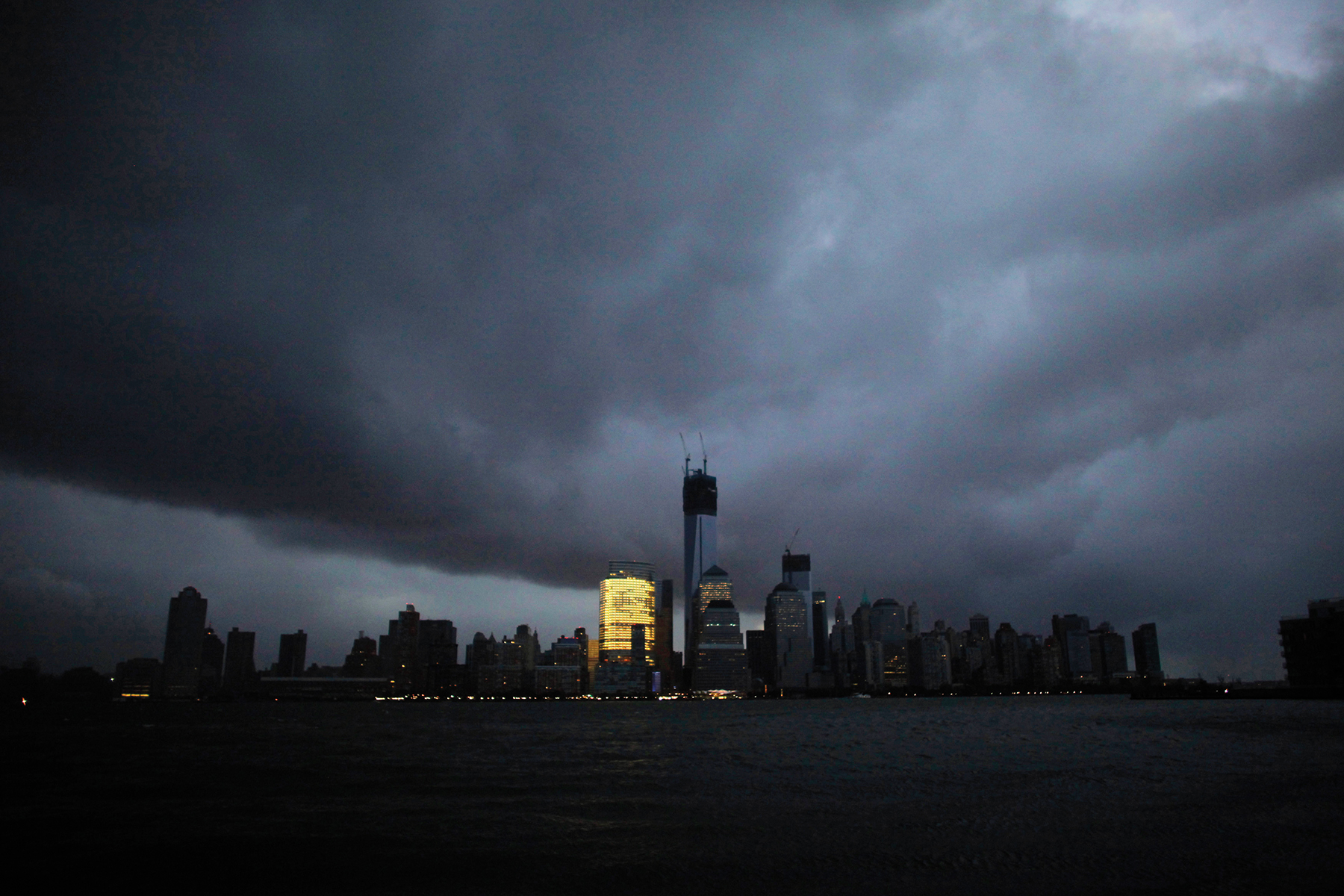 New analysis finds that all the coal power in the US could be replaced by solar, wind & big batteries - and be cost effective
BP thinks that peak oil demand arrived in 2019 - and it's only downhill from here. Pretty positive stuff!
Renewables will be world's top electricity source within three years
Chile is very hot and very dry
New case in a UK court over climate damage committed in the Niger Delta
The China Project on the electrification of personal transport in China
"What struck me most from going out and about when I could was that no one in either China or the rest of the world was talking about what has to be the most remarkable change in China's climate mitigation approach, and the one with the most to offer to the rest of the world: the electrification of transportation. As I traveled between Shanghai and Beijing, and then around the city, electrified transportation was simply everywhere, and yet, almost never commented on."
Pretty neat series of observations – though I wonder how much of this roadmap is culturally and nationally specific. The design of Chinese cities is also very different to much of North America (and Australia).
APO & RMIT Regenerative Finance "Re Fi": blockchain for climate action
New barriers to repair report
We investigated the availability of appliance repair information in the United States, by two primary methods: We surveyed and interviewed appliance repair professionals, and we attempted to acquire service manuals from 50 appliance manufacturers. We found that appliance repair in the United States suffers from a lack of access to the information necessary to complete repairs.

Of the 50 appliance manufacturers we examined, just 7 made service manuals available: Two were found posted publicly, and another five were provided to us upon request. In other words, 86% of the companies we surveyed did not provide full repair instructions.
Seems useful. Repair is still not nearly as big of a part of the games industry as it should be. If my anecdata is an indication, the average number of broken controllers attached to each owned console has got to be greater than 1 or 2 (mine are all in a drawer somewhere!).
This makes me wonder what the CO2 emissions from the entire cremation industry
"In total, the process to "transform your loved one's body into soil" saves around one metric ton of CO2 emissions per person compared to burial or cremation, Recompose claims."
---
Thanks for reading GTG – we grow and find new readers largely through word of mouth, so please share with anyone you think might enjoy it.