MIGW Recap: Everyone's thinking about sustainability, just not that kind (yet)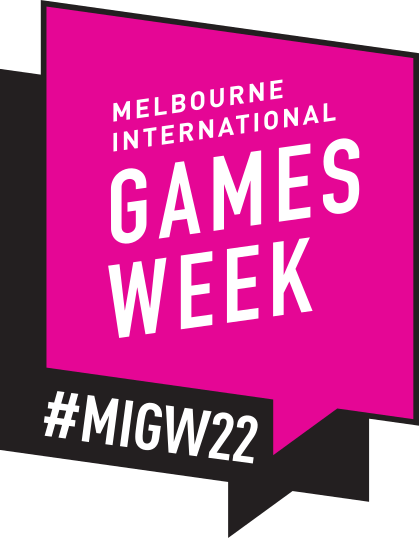 I spent last week down in Melbourne for International Games Week, speaking at both GCAP and G4C conferences and attending a few of the other events like Freeplay's wonderful Parallels showcase. It was a fantastic week, catching up with many old friends and a ton of new ones. Across the week there was one topic that stuck out, and many others remarked on it as well. It kept cropping up in panels, individual talks, and in questions posed by the audience. The topic was sustainability – but more in the sense of 'business sustainability', of running a games business, or having a career making games, that was sustainable from a personal, or financial perspective. I couldn't help but ask, what about environmental sustainability as well?
I actually think it's not a separate question, either. Discussions about business, financial, and even emotional sustainability, spoke to an attitude that treats humans in a similarly disposable fashion: "we can use up what resources we have without having to worry about replenishing them". Just in this case, it's human resources, financial resources, emotional wells of motivation – resources that, when depleted, have consequences exactly the same as when we use up environmental ones.
Making the games industry in Australia a sustainable career choice (which it often hasn't been) will involve exactly the same sorts of shifts as making the games industry environmentally sustainable. Making games has usually been a young person's affair, and the industry has often exploited the resources of youthful enthusiasm. Games are by no means exceptional in this, by any means, but addressing how we make games without using people up will require the same kinds of shift – in both attitude and practice – as making games without using the planet up. I'm quietly excited by the leadership increasing shown in parts of the Australian games industry, with more starting to recognise this.
On the first day of GCAP, two separate GCAP panels discussed the challenge of ensuring the games business was sustainable (from a business and financial perspective). In a session run by Screen Australia to provide details on the grants application process related to recently increased national games funding, priorities were clearly about enabling both creative and business practice that were financially sustainable. In the Q&A I asked afterwards whether there was any capacity for Screen Australia to also consider environmental sustainability as well – an avenue that I will be trying to push for in coming months. If we can get funding bodies in Australia (as they are beginning to elsewhere – like in France, allegedly) to make some sort of environmental sustainability a requirement for obtaining games funding imagine the shift that could bring about. It would go from being a nice, optional extra, to an essential to have part of any new game development project.
There was also a really great panel on the Monday afternoon featuring a few of my absolute favourite leaders of the Australian games industry: Liam Esler from Summerfall Studios, Lisy Kane from Kepler Interactive/Kowloon, Jini Maxwell curator at ACMI (Australian Centre for the Moving Image), with the discussion facilitated by industry veteran Paul Callaghan lately of VicScreen. The panel was about 'imagining the future' for the games industry in Australia, and the remit was as broad as it sounds. Questions ranged from where we see the industry in 10 years time, to how to nurture game making as a creative and cultural practice (and not just a business one), to the effects of all the 'weird money' sloshing about in the industry. The sustainability questions cropped up again, with financial sustainability a key challenge for enabling a game making as a cultural art form. I wrote some tweets about the panel here. I got to ask a question again, here, about whether there were risks to games social license to operate – from exploitative monetisation to gaming's still growing climate footprint – which sparked some good (though unfavourable) comparisons to the standard at other cultural conferences, like the Sydney Writers Festival. Others in the session, like Witch Beam's Wren Brier, were also concerned with sustainability, asking: "how do you plan for ten years when it feels like the world is falling apart?" Big questions, without any simple or easy answers other than we do our best and carry on.
On the Tuesday morning, I presented my own talk, on what game developers can do to help the climate crisis, and the reception seemed very positive. It was a better attended session than in GDC in March, which I am choosing to believe either says good things for the Australian industry or about a growing awareness of the game industry's connection to the climate challenge. Here are a couple of tweets from the talk:
One attendee, Anna Barham the MD of Balancing Monkey games, did a great live-tweet thread that summarised all of the key points. If you want the short version of the talk, here it is:
I've also uploaded a PDF of the slides from the talk here. They contain my step-by-step guide to where to begin with figuring out your own carbon emissions for small-to-medium sized teams of game developers.
Also on Tuesday was talk by Game Workers Australia, which, once again, foregrounded the importance of sustainability to the industry. Because they are so directly engaged with the experience of their members in their various workplaces, the GWA Union is supremely aware of the challenges facing games workers over the long term. The session highlighted the general (un)sustainability of much of what goes on in the industry, from excessive hours of work, to below-award wages, and so on. Later in the day, Brendan Keogh's talk on how to make games on the side was explicitly about how his own game making situaton, and how he sustained the effort of making small games – like Brendan Keogh's Putting Challenge – while also having a day-job as an academic researcher. Survivability, as Keogh's talk framed it, contains the same core concern with the capacity and resources necessary to reproduce the conditions of your own life. In his case, it's more about being able to balance different kinds of (paid and unpaid) work so as to be able to afford to eat and pay the mortgage, while also not losing motivation. On a global scale, sustainability is similar, just more dramatically about our survival, and indeed, about ensuring that all life on the planet can "afford to eat" and sustain itself. Preventing the clearing of critical habitats for wildlife and preventing wages fallig below subsistence levels for workers are not separate issues, they are different facets of the same problem.
On the Wednesday I had several excellent, productive meetings with game developers from a range of studios around Australia who were all interested in and receptive to the importance of improving the industry's sustainability, including their own. As awareness of0 AfterClimate and the the mission we are on to decarbonise the games industry spreads, I think we will start to see the tide turn and momentum build for real change to game production practices, expectations around the carbon intensity of distribution and play, areas of the industry that are currently not sustainable. The games industry currently uses up far too many resources – human resources yes, but also environmental, atmospheric, and abiotic ones as well – and changing this is going to be the work of a lifetime. I'm very excited about some of the work that we are about to get to do with AfterClimate and I'm hoping I can share some more details with GTG supporters in the coming weeks.
Thursday I was also on a panel at the Games 4 Change Asia Pacific conference, hosted by Nico King from Chaos Theory games, along side Erinn Budd, developer of an anti-nuclear VR game, and Patrick Sukawiratmo the livestream fundraising coordinator for WWF Australia. I got to share my perspective on games ability to change the world through addressing their own emissions, and leading the way on direct sustainability outcomes and got a very positive reception. I got some good questions at the end about the challenges facing developers from whether it's possible to justify taking flights to important conferences and events (often unavoidable!) to knowing how to buy carbon offsets with real integrity (an extremely difficult challenge). Unfortuantely I still don't have easy or simple answers to either.
Thursday evening was the amazing Parallels showcase, an annual event put on by Freeplay (Australia's longest running games festival) and coordinated by Paper House's (and good friend of mine) Terry Burdak. The games were amazing, each of them incredible artists and game makers with impressive looking games, and a rich and thoughtful engagement with their own creative practice. A good write-up of the event (which unfortunately really needs to be seen live to be fully appreciated) is this one at GamesHub.
This week also saw the first bit of major press for AfterClimate since launching last month – Nathan Grayson (another good friend of mine from back in my games criticism days) reached out to chat about what we're aiming to do, and we had a very good (albeit brief) chat about how the industry needs to clean up its act. I must have woken up in a mood the day we did our interview, because I come across pretty strong I think. But we are so, so late in the game now that we are going to have to be a bit more aggressive in our stance, a bit more partisan for the necessary not just the possible. There's no room for complacency when towns and cities are already being washed away in biblical torrents, when whole mountain ranges and forests are regularly consumed by ferocious fires, when heatwaves kill hundreds if not thousands of vulnerable people annually.
One last recommendation before I finish up – I've been listening to the ABC podcast 'Who's Gonna Save Us?' this week, and it's a whole head and shoulders above most other mainstream discussions of the climate emergency. It's framing is explicitly democratic, looking at the challenge from the perspective not of heroic actions by leaders and technical experts, but at the ordinary decisions made by everyday people – from climate protesters chaining themselves to the machinery and infrastructure of fossil fuel production, to climate scientists fed up with being ignored. The podcast is truly a breath of fresh air in climate reporting. When I wrote about 'what kind of work is climate advocacy in the games industry' this was exactly the sort of work I was implicitly gesturing towards, and we need more media that draws out the same themes and tells the story of ordinary people's climate actions.
Who's going to save us? No one. We've got to save ourselves.